Cross Hairs Indoor Shooting Range was founded by Betsy Delozier, an avid gun enthusiast with a passion for responsible gun ownership. The only indoor live-fire shooting range in the area, we offer six 75-foot lanes in a climate-controlled setting. We also provide various classes such as WV Concealed Carry, MD Handgun Qualification Course, NRA Basic Pistol Training and taser defense.  We also offer the MILO Range – a virtual reality experience with hundreds of different scenarios, from live shooter situations to a Zombie Apocalypse.  Lasers or live fire can be used in the MILO Range.
No matter your age or experience level, we'll provide you with a place to hone your skills in a completely safe, clean and fun environment!
At Cross Hairs, you
never

have to worry about safety.  Our training staff members are NRA Certified with years of experience. 
Please note that shooting lanes must be reserved in advance either on this website, through our Facebook page (https://www.facebook.com/letsgoshooting) or by calling us at (304) 298-4414.
Whether you are a first-time shooter or seasoned veteran, we are here for you.  Interested in private one-on-one instruction? We offer that, too — just $45 per hour, including the range time and gun rental.  Just pay for your ammo.
Meet the Cross Hairs Team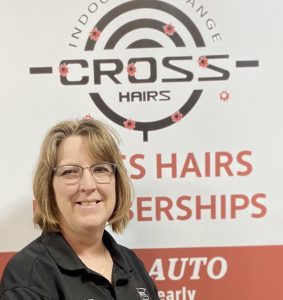 Betsy Delozier
Owner/Range Instructor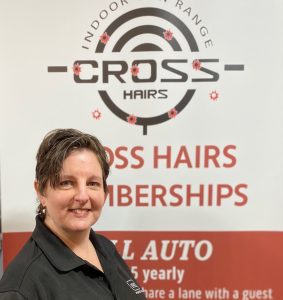 Becky Corbett
Office Manager/Sales/Range Instructor
Reserve your private session today!