Cross Hairs Indoor Shooting Range was founded by Betsy Delozier, an avid gun enthusiast with a passion for responsible gun ownership. In 2017, she realized her vision of an indoor shooting range where everyone – women, men, novice shooters and experienced pros – could feel comfortable and welcome. Cross Hairs is the only indoor live-fire shooting range in the area, and offers two state-of-the-art shooting options:
Our Live Fire Range features six 75-foot lanes in a climate-controlled setting, and can accommodate any caliber under 50 BMG.  No green tip, steel core or armor-piercing rounds allowed!
The unique MILO ("Multiple Interactive Learning Objectives") Range features two 25-foot lanes and can accommodate lasers or live fire (up to .357 Magnum – fps limits also apply). 
Our NRA Certified Instructors offer monthly training options, such as the NRA Basic Pistol Course (Ladies Only and Co-Ed classes available), WV Concealed Handgun License Course, MD Handgun Qualification Course, Maryland Wear & Carry Course, and more.  Private classes and one-on-one private instruction also available.
No matter your age or experience level, we'll provide you with a place to hone your skills in a completely safe, clean and fun environment! 
Meet The Cross Hairs Team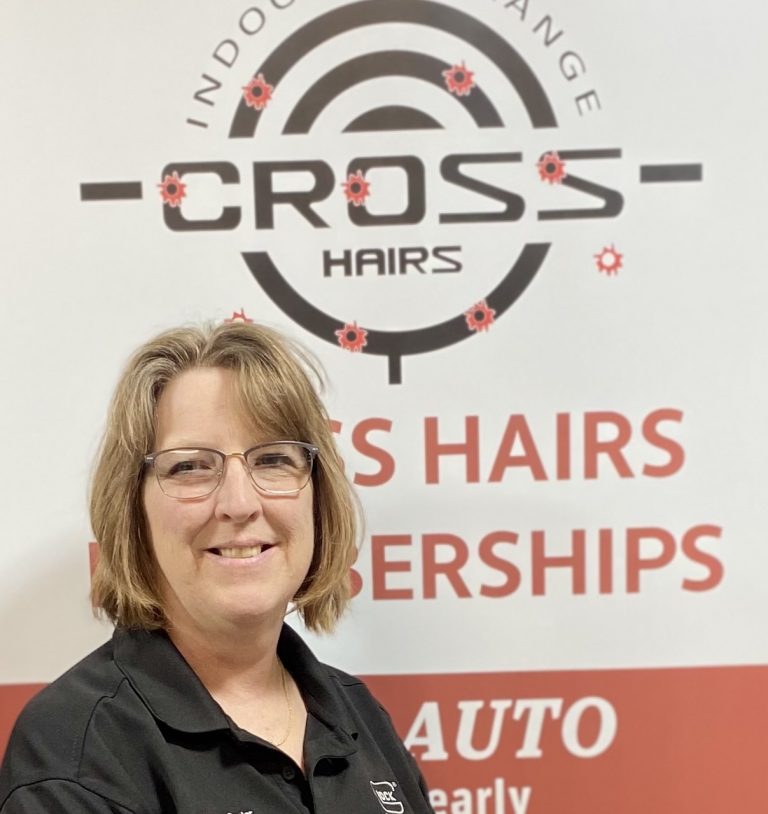 Betsy Delozier
Owner
NRA Certified Instructor
Chief Range Safety Officer
Qualified Handgun Instructor - MD/WV
Our "Owner Extraordinaire," Betsy keeps us all in line and dives in to do whatever the day's agenda calls for - whether it's taking out the trash or doing a high-end custom Cerakote and engraving job on a firearm. No job is too small or too challenging - she puts her heart and soul into everything she does.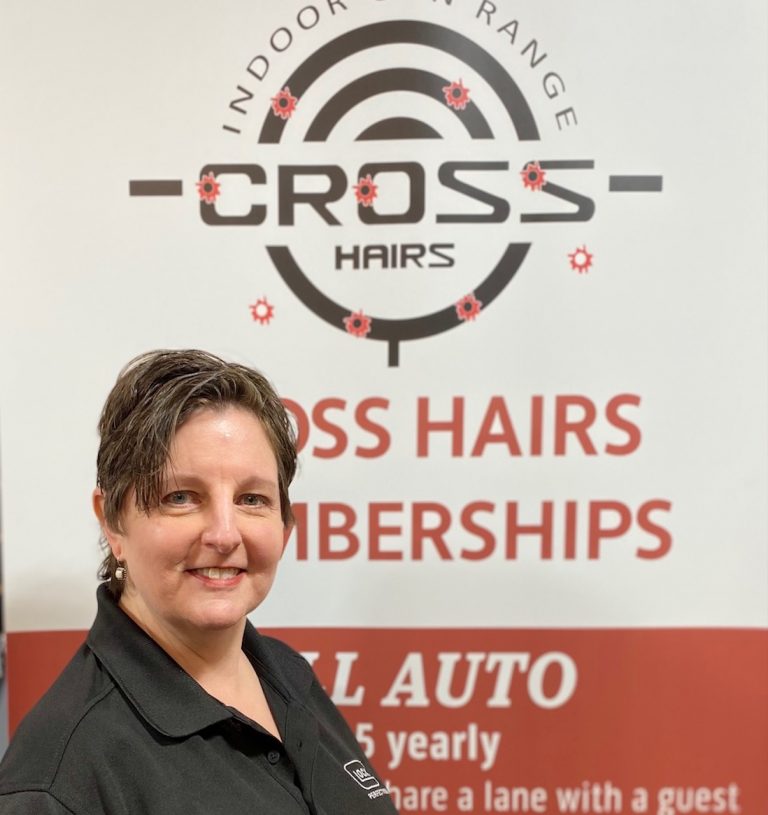 Becky Corbett
Office Manager
NRA CERTIFIED INSTRUCTOR
& RANGE SAFETY OFFICER
Qualified Handgun Instructor - MD/WV
When not hiding in her office doing office stuff, you'll find Becky helping customers or in the classroom teaching. She especially enjoys teaching those brand new to shooting, and helping them feel comfortable and confident with handling a firearm.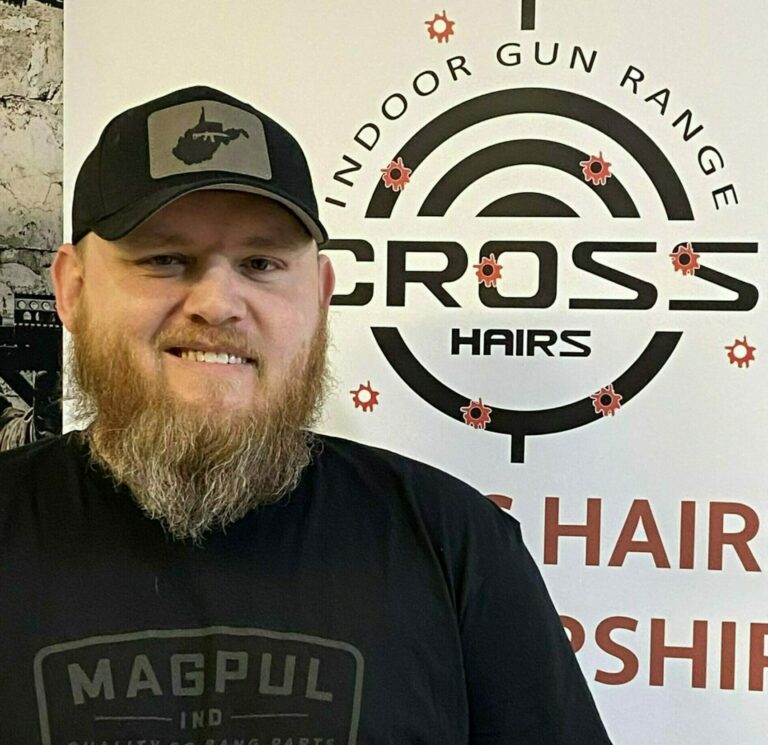 LUKE BRAITHWAITE
RANGE MANAGER
NRA CERTIFIED INSTRUCTOR
QUALIFIED HANDGUN INSTRUCTOR - MD/WV
Formerly with the Cumberland Fire Department, Luke now puts out fires of a different sort as manager of range operations. He also gives private lessons and teaches classes, as well as assisting customers with gunsmithing, Cerakoting and engraving projects. He's also great at reaching things in high places.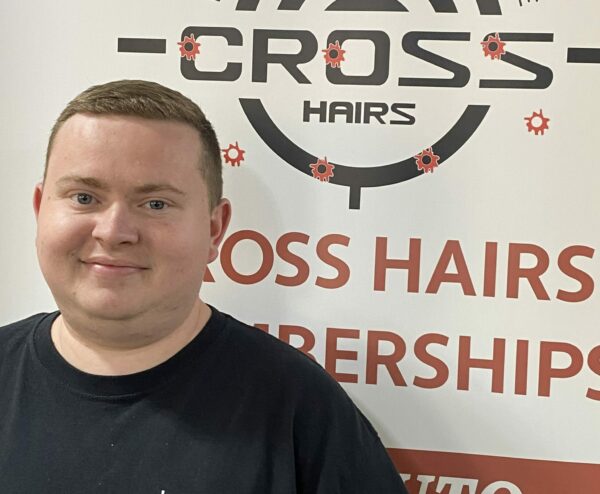 JAY WARNICK
Range Assistant
NRA CERTIFIED INSTRUCTOR
QUALIFIED HANDGUN INSTRUCTOR - MD/WV
Jay is currently employed with the Department of Defense, but comes over here once that job ends. (Yes, we are THAT FUN to work with.) In addition to teaching classes, he happily pitches in with whatever needs doing - taking care of customers, range chores, gun repairs, you name it, he does it.